STEAM:
Finally something to do every Friday!

We are hosting the OFFICIAL TERMINATOR: SALVATION movie release party!! We'll have copies of the soundtrack, screening passes and bunches of schwag to give away! All courtesy of Filter Magazine!!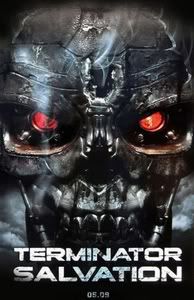 Also... we have tickets to give away to MY LIFE WITH THE THRILL KILL KULT & The New Waveforms courtesy of The Gothic! The 3 highest bar tabs will score tickets and we will also have trivia throughout the night to give away several more!!




STEAM
Darkdance & Electronica
EVERY Friday night
at Pure Nightclub
2549 Welton
Denver CO
18+ $5.00 all night
21+ free b4 10, $5.00 after
Plenty of free secure parking (use lot across street)
STEAM MySpace